Processing the most difficult plastic waste
We innovate our technologies to process the most difficult plastic waste, which includes construction, agricultural films, household plastic, and other contaminated post-consumer waste. 
Processed high-quality LDPE recyclate then serves as a raw material for the end products. We can produce PE garbage bags and film from 100% PCR resin without compromising the mechanical performance of our products.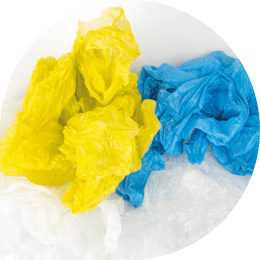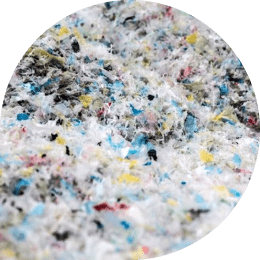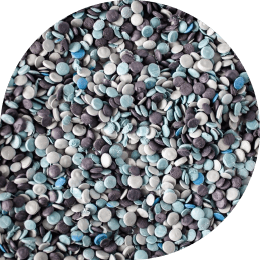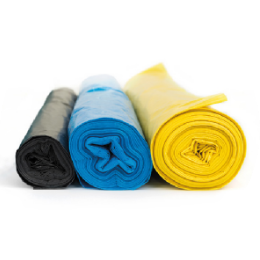 Automatic Optical Waste Sorting
With the implementation of the automatic plastic waste sorting system at the beginning of 2023 we have improved the recycling rate of post-consumer poyethylene waste.
Precise sorting machine features high-end visual recognition technology, which can efficiently and quickly sort different colors and types of plastics. New machinery allows us to recycle more plastics than before, at the same time improving material sorting accuracy and ensuring better resource utilization.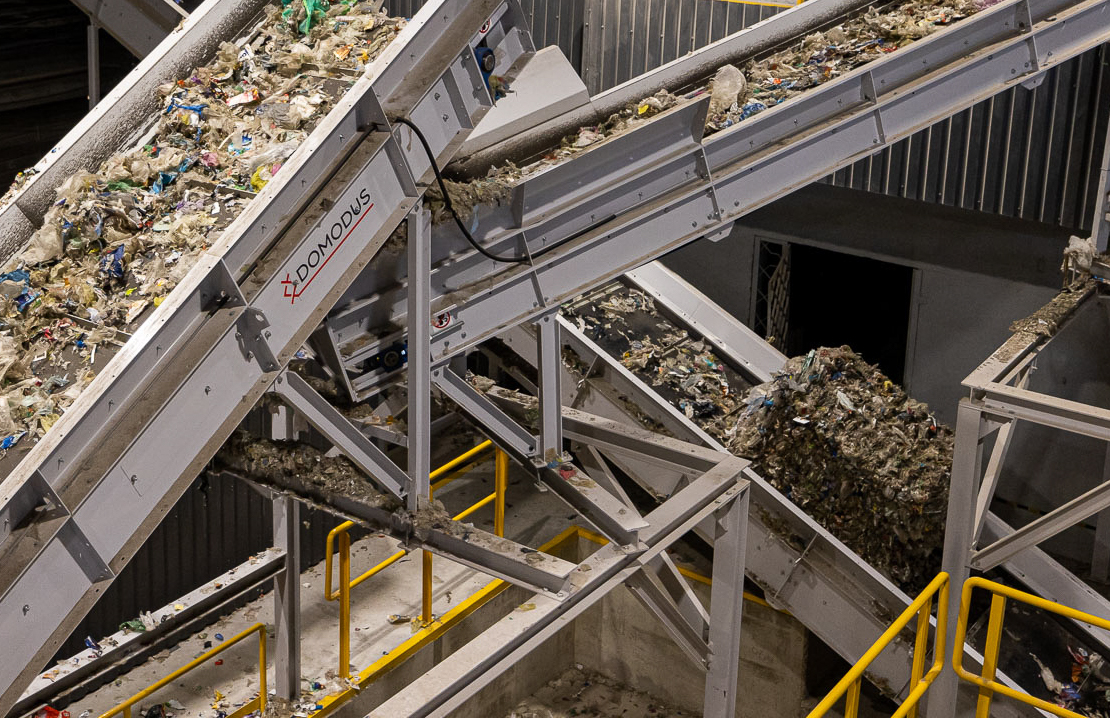 RECYCLing
8
Washing and granulation lines BAGS AND FILM
100+
Extrusion and bag making machines
Machinery
The plants are equipped with modern automated machinery from leading world producers as well as in-house developed technology. The factory operates modern waste recycling, polyethylene processing and bag production lines.
Laboratory and
Quality Testing
Who wants a waste bag that splits and spills garbage all over the floor? That is why we run special tests to ensure quality of our production.
Our lab is equipped to carry out thorough garbage bag testing, such as measuring capacity, dimensions, tearing force, the strength of the bottom seam, puncture – resistance, and other parameters.
During production we also perform manual quality checks. Quality testing includes taking a random roll. Both the roll and a single bag are weighed, measured and bag-pressure test is performed by filling it with air and applying pressure. Recorded data is compared with the set qualitative parameters. If the data is consistent with the set qualitative parameters, production continues. Otherwise, production is stopped to identify any flaw in the process before resuming operation.